There is a website – tecknity.com which provided NetFlix Cookies and we can just install a chrome extension to use the shared cookies and get access to NetFlix Premium without any fees.
NetFlix providing all movies and TV shows for Premium access user. Thus, I will teach you how to get use with these cookies and access to NetFlix with sharing cookies method.
1. Get the Chrome Extension – Accounts Pool
Open this site – https://accountspool.com/ and download the plugin for Chrome, you will find the extension for Firefox too but the download link has been removed, therefore we only can use this in Chrome browser only.
2. Install the Accounts Pool extension into Chrome
In Chrome browser, follow the image below to enable the Developer mode. Then extracted the Accounts Pool zipped file and drag it to Chrome, it will install the extension automatically.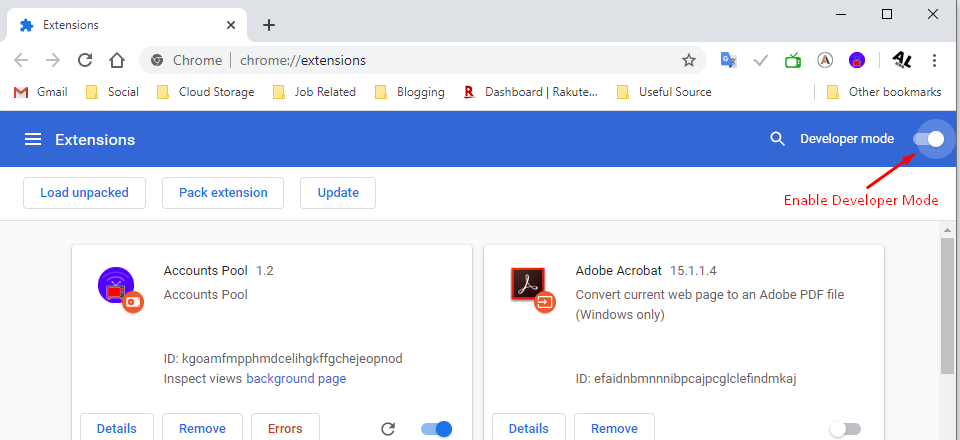 3. Get Cookies
Open this website – https://tecknity.com/free-netflix-account-cookies/ , this website including 20 NetFlix Cookies for try to access NetFlix Premium. Just try it one by one until you found the works one.
After clicked on one of Cookies, it will route you to another page and it will require to wait for 20 sec to get the link.
After that, you will see there is a box that include a lot of alphabets, this is the cookies we need.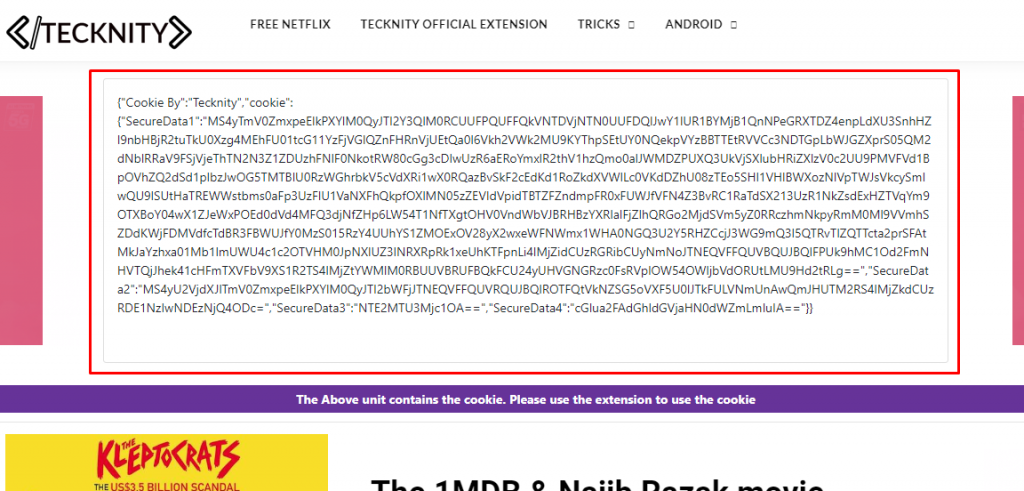 Now, just click on Accounts Pool in Chrome then select "Use Cookie", you might refer the image below:
Then it will open NetFlix page on new tab and let you select one of the user, just simply select one of it.
That's all. Now you can enjoy your free movie time.
If you found the page was loading slow, you might try another cookies until you feel it is faster.
If you still have inquiry, welcome to join our FB group to discuss further.