Telegram is a world-renowned encrypted chat app. Telegram was developed from Germany. You can have a chat with your friends in a highly private chat room, and there will be no third party or hackers who can monitor and read through your chat content.
Telegram having super strong encryption technology, Telegram founder promised if anyone able to hack into those chat contents, they will pay them 100,000 USD for rewards. So far there is only one person able to get this reward previously.
Zerodium is a vulnerability platform designed for people to challenge various types of applications. These hackers will receive monetary rewards if they successfully find the vulnerabilities in these applications. And Telegram was rewarded by the loophole that it set as 500,000 US dollars, so as to know how awesome Telegram encryption software is.
8 Tips and Tricks to improve Telegram privacy
1 - Register with Prepaid mobile number
2 - Enhancing privacy settings
Step 1 Open Telegram and click Menu, then select Settings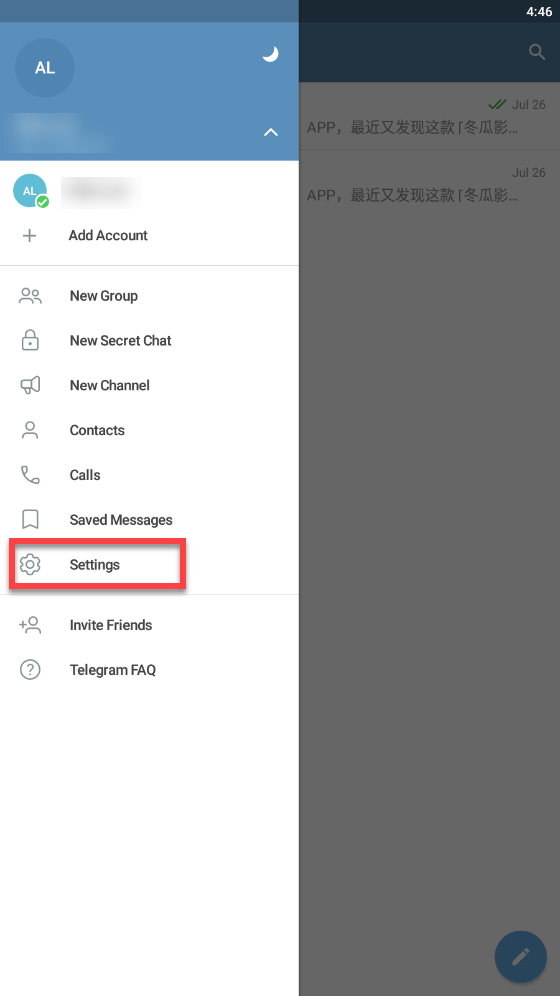 Step 2 Select Privacy and Security
Step 3 Modify all privacy settings according to the figure below
3 – Configure Passcode to protect Telegram
Telegram is build in with an passcode lock, allowing you to enter a password to open it after a period of time without using Telegram.
Step 1 This is the same as the previous step, until you get to Privacy and Security, and then click Passcode Lock
Step 2 Enable Passcode Lock
Step 3 Enter the password to be set
Step 4 You can set the fastest 1 minute and the latest 5 hours to lock Telegram.
4 - Use the "Secret Chat" function for communication
There is a function called "Secret Chat" in Telegram, which adds more privacy functions than the usual chat screen. Note that this function can only communicate with friends one-on-one.
Advantages of Secret Chat:
- One-to-one encrypted chat, only you and the other party can see the encryption key.
- The Telegram server does not retain any content.
- A timer can be set separately to automatically delete the sent messages and pictures after the message is read for a specified number of seconds, so that the two parties will not leave a trace in the phone when they talk
Cannot forward any messages in Secret Chat (if you or the other party capture the screen, a notification will appear on the chat screen of both parties)
How to create Secret Chat
Step 1 Click the New button, and then select New Secret Chat
Step 2 Find the name of the other party to start an encrypted chat
5 - Automatically delete account
On the same page of "Privacy and Security", you can find the "Automatically delete my account" setting. You can set to automatically delete your account if you are not connected to Telegram for a period of time.
6 - Leave useless groups
7 - Prevent Telegram from accessing your contacts
After installing Telegram, you will be asked if you want Telegram to access your phone book. Although Telegram refers to uploading the address book to an encrypted cloud service, if you are not assured, you can prohibit the opening of the address book permissions and Telegram.
8 - Set the mobile phone "notification" screen not to display the message content
If Telegram receives a new message from a group or contact, it will directly display the content in the notification center. Unauthorized persons can see these content directly even if they have not unlocked your phone. In fact, you can set the notification screen not to be displayed, or allow the message content to be displayed only after unlocking.
Just disable all the options inside.
These are the strongest stealth tricks of Telegram! If you would like to know more useful & resourceful Telegram groups, remember to join my Telegram Channels: http://t.me/allenlowdotcom